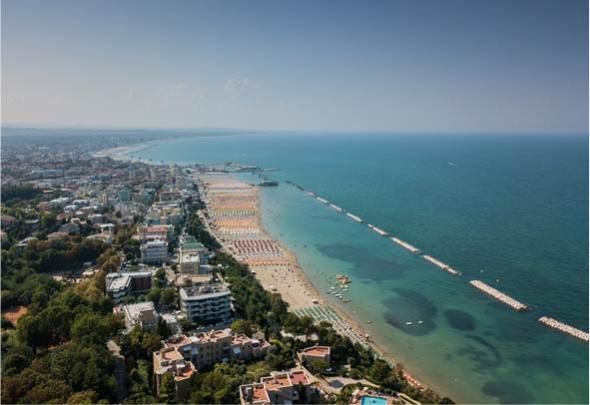 GABICCE MARE

If you are a fan of sun, sea and sun-tan, stay in Gabicce Mare: walk along the water edge northwards until you reach the picturesque seaport whose property is shared with nearby Cattolica or southwards to the Natural Park of Monte San Bartolo; wear sarong and flip flops and take advantage of a stroll downtown, including original souvenir shops and high fashion boutiques; or get dressed up and go out for a sea-view aperitif.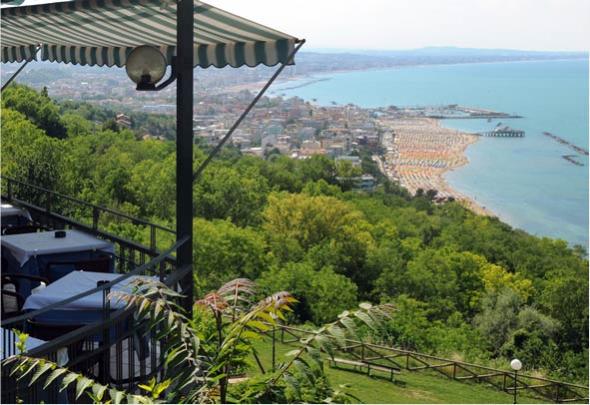 GABICCE MONTE

The promontory of Gabicce Monte, with its unique and inimitable views of the entire coast of Romagna, from Gabicce Mare to the Ferris wheel of Rimini, the skyscraper of Cesenatico, Cervia and Milano Marittima, will leave you breathless.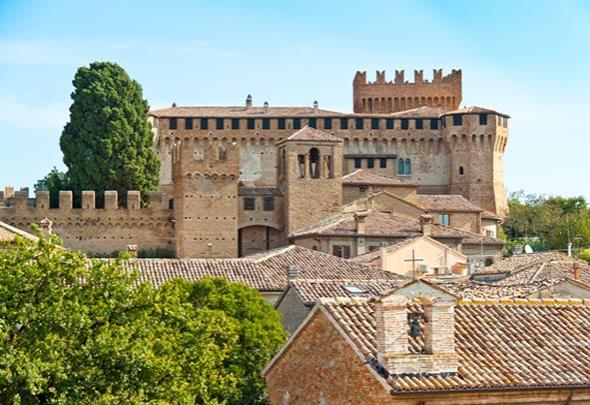 GRADARA

Gradara, Village of the Year 2018, is a lovely, perfectly preserved medieval town, nestled up around the castle that narrates the deeds of Paolo and Francesca.

Charming and romantic, it is enchanting in the evening, when the warm lights of the street lamps make the atmosphere even sweeter: choose it for a special dinner and a walk along the famous walk of lovers. It will be the climax of your already perfect seaside vacation!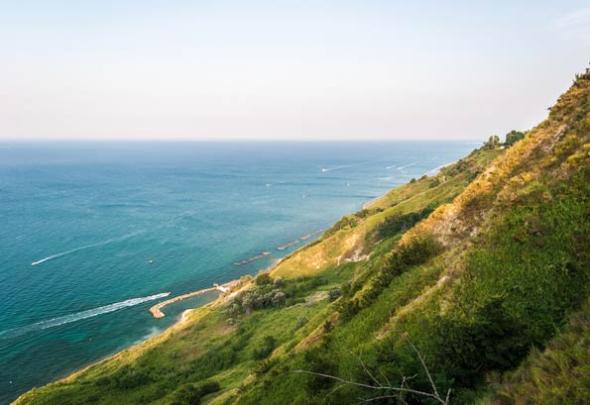 NATURAL PARK OF MONTE SAN BARTOLO

The Natural Park of Monte San Bartolo is an inestimable treasure to be discovered and re-discovered every day. From the beach of Gabicce, dozens of paths lead to the discovery of the park along unpaved roads and mysterious paths bordered by brooms overlooking the sea.

Opportunities are endless: there are guided Nordic walk tours that lead from Gabicce Monte to the beautiful villages of Casteldimezzo and Fiorenzuola di Focara, horseback excursions to discover enchanting little corners unknown to most people, cycling or mountain-biking…

What's more, enjoy walking the famous "Panoramic road" that comes out on the other side of the San Bartolo Park, in Baia Flaminia di Pesaro, and then tasting delicious typical wines and products: the summer aperitifs at the Mancini Farm in Fiorenzuola are a real must.